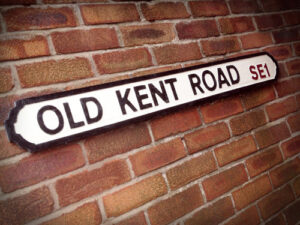 A master key suite system installed by Delta Security is helping to protect residents within properties managed by Brick By Brick, a London-based charity that provides permanent and temporary housing for people with homeless status.
The Evva EPS Master Key Suite system provides managers with one key that can be used to open all flats within its Old Kent Road, Queen's Road and Trafalgar Avenue properties. The 6-pin security keys cannot be copied, each key can be identified and tracked with a unique coding, and only Delta Security can provide replacements.
The properties have been fitted with individual locks that replace a dual locking system that Isabelle Gravenstein, General Manager at Brick By Brick, says is far better suited to their residents:
"Residents now only require one key for their properties, and the doors have a 'roll-on' locking system, whereby they do not lock when the door closes, rather are required to be locked when leaving the property," she says. "Both enhancements have significantly reduced the number of occasions where residents lock themselves out."
The system is also beneficial for housing managers: "All housing managers now carry one key and can access any property should the need arise while making a site visit. Also, tracking other housing managers' use of the keys is now far less complicated," she explains. "It has significantly improved the efficiency with which we are able to perform our roles."
This contract follows a previous installation of a cloud-based, fob-reader system used for external property entrances.
The keys were distributed to the residents prior to installation to ensure it went as smoothly as possible. Dave Mundy, Operations Director at Delta Security, says it is easy to forget that keys are still an important aspect of access control: "Especially for properties of this type, a simple and extremely secure key system is extremely beneficial for both residents and housing managers."