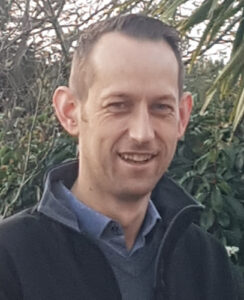 Martin Shearer is Managing Director at Tamar Security in the South West (Exeter). Areas of expertise for the NSI Gold accredited installer include intruder, CCTV, access control and fire/life safety.
Do you use a distributor or buy direct from manufacturers?
Both.  We have very good relationships with all of our manufacturers direct, however some do not sell direct and others will only deal direct. For me it is also about the support received, be that information and training on new products, technical support for the engineers and delivery/return processes.
Is third party accreditation beneficial to you? 
Yes, for many reasons. The opportunities for work it gives us that may not be open to others due to specifiers/insurers requirements. The support and guidance the NSI are able to help us with, whether that's on a technical basis for compliance or continued improvement in our quality systems.
I also believe that in time the whole industry will be regulated much better and accreditation will be a prerequisite. To say every engineer would need an apprenticeship or qualification may be unrealistic, but every company, whether that's a one man band or large corporations, should be regularly assessed for technical competence and compliance to relevant standards and health and safety obligations. This can only make the industry better.
What would be a typical project for you? 
At present a large proportion of our work is intruder alarm installation and maintenance. Tamar was built on an ethos of high levels of customer service, in a largely domestic demographic. We like to know our customers and all our installations are designed for them, and the way they use their properties. Our installations can range from a three-bedroom semi to a large commercial unit.
Do you think there is a skills shortage in the industry?
I do believe there is a skills shortage. Having started at the bottom of the ladder myself, I believe in taking on young talent, training, and helping their career and knowledge develop. The problem we have in the South West is finding a training provider that is running the new fire and security apprenticeship. Over the last ten or so years some large local independent companies who used to enter 8-9 apprentices onto the old City & Guilds security systems course have been acquired by national/international firms and the demand for the course has reduced dramatically and hence it is no longer financially viable for the training providers to run the course. Our last apprentice was four years ago, and I am glad to say he is still with us. I'm pleased to say I have recently found out, with the help of Apprentices for Fire and Security (A4FS.org), that the new Trailblazer apprenticeship is running at Yeovil College so we are actively looking for an apprentice to start on the next intake.
My frustration is that I hear people moaning about a lack of skills, but there doesn't seem to be enough effort on the employer's part to find the right learners and courses to put them on. Of course apprentices take up time and resources and you have to invest in them, but the good ones are worth it and you will reap the benefits in the long term.
Are there any common requests from customers that give you problems?
Can you install it this week? We love our customers but we frequently get new enquiries asking if we can install ASAP! We do our best!
Read the full interview in the March 2018 edition of PSI magazine