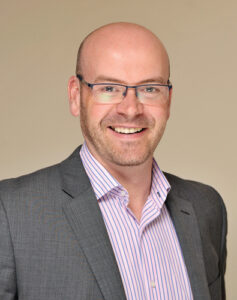 Neil Alexander is the Managing Director of NSI Gold approved Eclipse (IP) in Dunfermline. Areas of expertise for the company are all forms of electronic fire and security including CCTV, access control, intruder alarms, fire safety systems including alarms and extinguishing as well as physical security in the form of gates, barriers and bollards.
Do you use a distributor or buy direct?
Over the years we have developed key relationships with our main distributors and the vast majority of our equipment is sourced through them. There are one or two items that we deal with the manufacturers directly for and we have made a point of also developing relationships with them to ensure we are up to speed with the available products at all times.
Is third party accreditation beneficial to your company?
Being an NSI Gold approved company has been of benefit to us, especially for the corporate clients that we deal with. Again, when an insurance company or a third party consultant is involved, then the value of the NSI scheme is recognised.
 What would be a typical project for you?
A typical project for Eclipse (IP) is a medium to large size business where we provide a multi-discipline solution. We are probably best known for our remotely monitored CCTV systems and having our sister, fully approved, monitoring station tends to stand us in good stead to be able to design the right system for our clients to provide the security they deserve.
Are there any common requests from customers that give you problems?
The main issue we have with customers is that a lot of the time they haven't been asked what they want the system to do (what their operational requirement is). We can often be the second or third company to talk to them and when we take the time to fully understand their needs and then offer a proven solution (including testimonials from our existing customers), we get the feedback that we were the only company to do so.
What is the best thing about working in security?  
I personally enjoy the security industry for the variety of projects and sites that we have the privilege of working on. From the likes of the Commonwealth Games venues, through advanced manufacturing sites, to the likes of Edinburgh Castle, I have been able to see some very interesting and beautiful sites and feel very proud that the Eclipse team has been able to secure them through the years.
Read the full interview in the March 2019 edition of PSI magazine