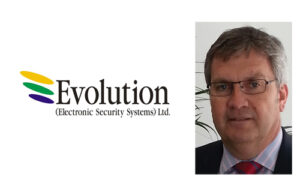 Richard Lambert is the Managing Director at Evolution (Electronic Security Systems), based in locations in London, Birmingham, Edinburgh and Dublin. Areas of expertise for the company are the design, supply, installation and maintenance of enterprise level access control and CCTV systems, commercial intruder detection and fire systems with accreditations including NSI NACOSS Gold, BAFE, CHAS, ContractorPlus, PSA, QualSec Platinum.
Do you use a distributor or buy direct from manufacturers?
We use both channels. CCTV cameras, fire detection systems and intruder detection systems are generally purchased through the distribution network, but more complex and specialised systems are sourced direct from the manufacturers.
For example, manufacturers of enterprise level access control products generally don't sell through the distribution route, as their systems can be complex and there is a greater need for proper controls over who can sell, install and maintain their products. Each manufacturer expects a significant commitment to training and this comes at quite a cost, but is repaid by the partnership it fosters.
Likewise, and as a result of the 'high level' in which we operate, CCTV systems are becoming more specialised. Interfacing and configuring software applications require an increasing amount of technical expertise to ensure our clients get the best out of their investment. Again, training is playing a greater role here than previously, and a direct relationship with the manufacturer is essential.
Is third party accreditation beneficial to your company?
Absolutely. We were one of the initial companies to achieve NSI Gold accreditation for all three sectors – access control, CCTV and intruder detection systems. We have also added fire (BAFE) and health and safety (CHAS and ContractorPlus) certifications since then. Two years after launching our business in Ireland, we achieved QualSec Platinum certification, acknowledging the quality of our installations and the associated processes.
What would be a typical project for you?
Typically, we would be involved in integrated systems. This would include most or all of the business' expertise in each specific area – so designing, installing, configuring and integrating products from access control and CCTV to intruder detection and fire safety systems.
One recent development has been the inclusion of physical and perimeter security installations, particularly for larger 'campus'-type sites with multiple buildings and high level security concerns. This remit has increased to the extent that we have partnered with manned-guarding specialists, Axis Security, and security-fencing experts Allen Fencing to cater for clients' requirements.
A typical project might be for a data centre; we have been seen as specialists in this sector for many years, having completed projects throughout Europe since 1996.
Do you think there is a skills shortage in the industry? Any trouble recruiting?
A skills shortage has always been the case, and is enhanced as the industry grows – which it continually has. From day one we have recruited trainees; many are still with us (some are now in senior positions), and others have moved on though remain in the industry. It has always been important to bring in new blood, train them in 'the Evolution way', and give them a good start in a potentially strong career.
Like all integrators at our level we have found the need to increase our Technical Support team to meet the needs of an industry that is becoming much more IT-dependent. With new, cloud- and web-browser based systems, it is as important to have that in-house expertise as it is for physical installation and maintenance.
What is the industry's biggest myth?
That it is much bigger than it actually is and everything should be much cheaper to buy and install as a consequence.
Read the full interview in the December 2016 edition of PSI magazine