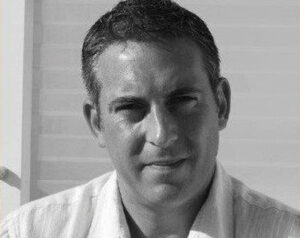 With 20 years in the industry, Rob Flinn is the Chief Executive of the Marlowe Fire & Security Group, the provider of end-to-end fire and security solutions. The company has regional centres in Bodmin, Chessington, Derby, Maidstone, Manchester, Newcastle, Norwich and Watford and a list of accreditations including NSI Gold, BAFE, NICEIC and many others.
Do you use a distributor or buy direct?
We maintain longstanding partnerships with a number of key distributors and also trade directly with key manufactures to ensure we have a robust and stress tested supply chain in place to meet the requirements of our customers.
Is third party accreditation beneficial to your company?
Absolutely! Third party accreditations such as NSI Gold and BAFE have proven to be invaluable for us. Externally these certifications provide us with a badge to demonstrate to our customers that we have the proven ability to deliver what we say we can. Internally, they provide a benchmark to measure ourselves against and exceed.
One of the key initiatives the business has delivered over the past two years is our Culture of Compliance strategy.  All Team Members, including all our nationwide engineers, have been provided training and are fully aware of their responsibilities as an individual and our responsibilities as a business in the delivery of our services. The initiative has ensured that all Team Members understand that we work in security and fire life safety. What we do is important and our actions, or failure, can have serious consequences. Our continued third party accreditation is an excellent barometer of the success of this initiative.
 What would be a typical project for you?
This is a very difficult question to answer. Operating nationally, across all industries, we provide a complete range of security and active fire protection solutions. While we provide an integrated CCTV, access control and monitored intruder alarm system to a leading pharmaceutical company's distribution centre we are also supporting a Housing Association with the retro fit of domestic sprinkler systems to their high rise accommodation. While we maintain and proactively monitor the security and fire systems of the UK's largest retailer we also protect and monitor Mr and Mrs Smith's semi-detached house in Preston and service the fire extinguishers at the independent accountancy practice across the road. All our customers are important to us and we recognise that every project is unique.
What would make your job easier?
A few more hours in the day would be nice but I have a great team around me who absorb much of the day to day pressure which allows me time to consider customer development and innovation.
Read the full interview in the June 2018 edition of PSI magazine