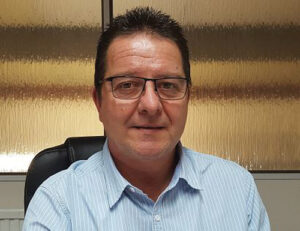 Steve Bird is Operations Director at Bristol-based Astra Security. The CCTV and access control experts boast accreditations including NSI Gold, Safe-contractor and Constructionline.
Is third party accreditation beneficial to your company?
Absolutely! We were delighted to have recently been accredited with NSI NACOSS Gold under the new revised ISO:9001-2015 standard. We have a proven track record of delivering a consistently high level of service, expertise and commitment to all of our valuable customers. Our accreditations enable us to take our marketing to a new level and approach a whole range of new customers through varying channels.  The team at NSI provide us with an invaluable source of support in many areas.
What would be a typical project for you?
Every project that we work with has its unique challenges. We work with the customer to identify, design, install and commission a suitable and effective system to meet their security requirements. This ranges from a large acreage RDC to a high street outlet and everything in between. We approach every installation from a fresh perspective to ensure that the system is appropriate to the situation.
What would make your job easier?
In an ideal world, all of our work would be completed during the hours of 9 till 5. At Astra, we have listened to our customers and their requirements and understand that this is not always possible. To ensure that we are in a position to respond and install around the customers schedule, we have invested and supply a 24hours, 7 days a week support infrastructure meaning that we are able to support the customer as quickly as they require.
Do you think there is a skills shortage in the industry? 
We are fortunate to have a highly skilled network of engineers based in all areas of the UK, allowing us to respond and deliver to our national customers' requirements quickly and effectively. We have worked hard over the years to ensure that our engineers are kept up to date with new and emerging technologies as we feel this empowers our staff to feel confident when working in any environment and that they have the skills and the knowledge to deliver.
Read the full interview in the December 2017 edition of PSI magazine