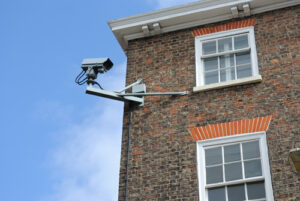 Met Police Commissioner, Bernard Hogan Howe has called on businesses and home owners to help police in the fight against crime by installing CCTV systems that can help prosecutions. As you would expect this has raised opinions from industry insiders.
Julian Rutland, Planning and Strategy Director at Canon Europe, says: "It is commendable that Metropolitan Commissioner Sir Bernard Hogan Howe has highlighted the vital part that high quality CCTV images can play in crime detection and prevention and I welcome his statement on the importance of CCTV, particularly with respect to protecting businesses.
"Where previous analogue systems may not have captured images of sufficient clarity for use in criminal prosecutions, today's digital network cameras can prove vital in crime solving as a result of improved HD image quality. CCTV and digital network camera technology has evolved at an incredible rate over the last two years, with great strides made in image quality and the software used in image analysis and analytics.
"As well as better quality image capture, the use of advanced digital technologies will better support powerful analytics capabilities. This will enable more efficient communication with the police using methods such as automatic alerts which can notify them to specific incidents to not only help with detection and enabling crime solving, but also with loss prevention. Furthermore, these technologies will allow businesses to quickly retrieve and share information and pinpoint specific footage so that authorities can react more rapidly.
"This change, with organisations investing in higher specification network cameras and the systems to support them, will enhance collaboration between business and law enforcement. The advancement in digital technology, and the possibilities opened up by HD CCTV and advanced analytics software mean that businesses can play a larger role in crime detection and prevention, working in conjunction with police. Only when this technology is embraced and focus shifts to high image quality, across the entire video surveillance chain from hardware to software, will we feel the full benefits of digital video surveillance, including more sophisticated facial recognition," concludes Julian.
Meanwhile CCTV.co.uk spokesperson Jonathan Ratcliffe is of the opinion that simply installing CCTV is not enough – it must be the right system in the right position. He says, "It will get to the point where the Police will be so stretched that they won't even come out unless you've got compelling evidence against the wrongdoer. Hopelessly stretched Police forces will have no time to collect evidence, and criminals will only be encouraged by the lower risk of arrest.
"For years, people have been fitting cameras high up on walls to prevent criminals from stealing and damaging them, but while they're a visual deterrent, all they're good for is for filming the top of the offender's head. Our Police must have the world's largest archive of useless camera footage – it can be dispiriting for people in the surveillance industry.
"Smaller, more discreet cameras now allow face-level cameras that lead to far easier identification and quicker arrests. And they're effective both by day and at night, with cameras in multiple locations feeding back to the owners' own computer system where they can be easily accessed. That way, we can catch the criminal's face as they enter a room and if their picture is on the police database, there's every chance of a positive identification."