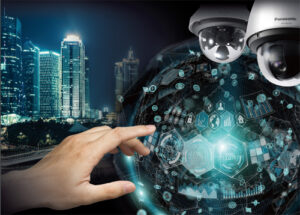 Panasonic has announced that it is to establish a new company to operate its security systems business in Japan and overseas following the news that it has reached an agreement for strategic co-investment with Polaris Capital Group.
The new company and co-investment is aimed at achieving stable growth in a market that Panasonic believes is forecast for growth. The new company will utilise Polaris's experienced cultivated from numerous investments with manufacturers and large organisations. Strengthening its solutions capabilities with proactive alliances and M&As the new company will aim to enhance its revenue and profitability globally centred on the North American market.
After establishment the new company's security cameras and software are planned to be sold through existing Panasonic sales companies in Europe.