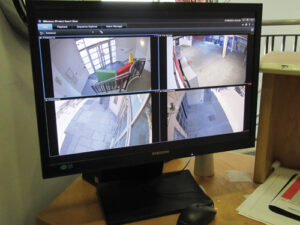 Delta Security has replaced an ageing CCTV system for the Diocese of London's headquarters, with a new IP-based solution to protect visitors and staff.
The HQ in Pimlico manages the estate of the Church of England in London comprising 420 churches, 160 church schools and 400 clergy houses, and attracts large numbers of visitors every day. After a series of attempted break-ins over the years, protecting employees has become paramount and monitoring who is on site has become a priority.
The existing system was installed 20 years ago so there was a desire to upgrade. Delta Security specified a solution that includes 20 IP-based cameras located at entrances, common paths and corridors all linked to a network storage device.
Martin How, Head of ICT at the Diocese of London said: ""The new CCTV system has given us all peace of mind that the only people on site are those who are authorised to be there – so it goes beyond security and is an essential tool that ensures we are meeting our health and safety obligations."