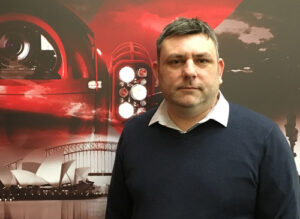 Redvision has appointed Jason Morriss as Procurement and Operations Manager. Based at the manufacturing site in Alton, Hampshire, Jason's prime responsibility is to manage Redvision's supply chain, ensuring the production of the company's analogue and IP camera ranges runs smoothly.
Jason explains, "My role includes identifying and appointing suppliers of our electronic, electrical and mechanical parts. I liaise with each one regularly, to ensure we receive high-quality products and services at a fair price. This includes both high-volume supply for production, as well as lower volume requirements for the prototype and batch production stages of new product development."
Jason works with the production manager to help enhance business processes; coordinates the flow of components into the production line; ensures correct component inventory; drives operational improvements and quality assurance; all whilst keeping tight control of the purchasing budget.