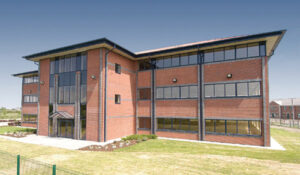 Due to sustained growth, Norbain has announced that it has relocated its North office to larger premises in Bispham. These new premises have allowed Norbain to house its expanding team and provided the team with an upgrade in facilities, allowing them to hold training sessions and host customer meetings.
"We're really excited to have made this move," comments Jeremy Hockham, Managing Director for Norbain Holdings. "It's been a long time coming – the North team has been growing steadily for the last couple of years and the move has given us the opportunity to provide them with the space they need. The new facilities offer a real upgrade all around and there's a palpable sense of excitement and enthusiasm across the Northern team as a result. Everyone is looking forward to welcoming customers and showing off the new facilities!"
In order to minimise the impact of the move on customers, Norbain has kept the same telephone numbers.