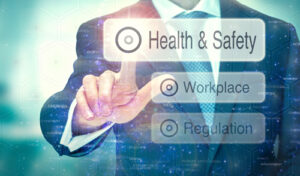 The National Security Inspectorate (NSI) has been granted accreditation by the United Kingdom Accreditation Service (UKAS) for BS EN ISO 45001:2018 – the International Standard for occupational health and safety (OH&S), replacing the British Standard OHSAS 18001.
Health and safety in the workplace is of paramount importance. In providing a framework to increase safety, reduce workplace risks and enhance health and well-being at work, ISO 45001 enables an organisation to proactively manage its OH&S performance.
The good news for organisations holding management systems approvals such as ISO 9001 (quality management) and ISO 14001 (environmental management), is that the new ISO 45001 Standard is structured in the same way. This means it can be readily integrated into any organisation's existing management system. NSI's audit regime is designed in a similarly integrated way so NSI approved companies benefit from streamlined audit programmes.
NSI Gold approved companies, who are required by NSI to operate an ISO 9001 Quality Management System, may now choose to maximise the advantage of their NSI approval by integrating ISO 45001 into their management system, bringing benefits to their employees, clients and their business as a whole.
Richard Jenkins NSI Chief Executive commented: "Health and safety in the workplace is a fundamental responsibility for all organisations. NSI welcomes this new Standard which makes it easier for organisations to integrate Health and Safety into their quality management system, assure themselves they manage their responsibilities effectively, and clearly demonstrate to stakeholders and clients their credentials as a responsible partner and employer."