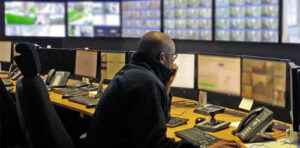 Bold Communications has announced a new technology partnership with Openview Security Solutions which aims to enable clients, particularly in the public sector, to take advantage of the expertise and capabilities accumulated by both companies in the deployment of alarm and CCTV-based security systems.  The two companies already have a proven track record of working together on a number of high profile public sector projects including Loughborough University, Stockport Homes and the City of Cardiff.
Bold Communications Managing Director, Brian Kelly, commented: "Working with the right partners is essential to the successful delivery of important public sector projects. This new partnership between Openview and Bold builds on the unique strengths of both companies.  Combining OpenView's project delivery expertise with Bold's specialised development and support skills will help to de-risk installations and ensure that control rooms deliver the highest level of service."
The monitoring sector has evolved significantly in recent years away from just simple alarm receiving and toward complete remote management solutions.  The monitoring platform is now the central receiving and processing point for a wide range of security products and applications including fire and intruder alarms, public address systems and CCTV networks. The increasingly complex nature of such integrated systems demands the highest level of technical skills and resources making the relationship between software suppliers and systems integrators more important than ever.
Andy Ward, Sales Director of OpenView Security Solutions, added:  "This partnership is a natural fit. Together, we will be providing public sector clients with robust, reliable systems that provide the highest level functionality without the complexity or project risk associated with other solutions."