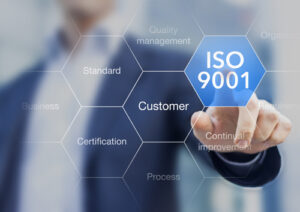 PACOM, a Stanley Products and Solutions company, has gained ISO 9001:2015 certification. This achievement is part of the company's continuing efforts to make its processes as agile as possible.
The company was previously certified to ISO 9001:2008, which ceased to apply from the middle of September 2018, and began its transition process to ISO 9001:2015 well in advance of this deadline. Certified through an external certification body, an audit was conducted on PACOM's quality management system.
"ISO 9001:2015 rubber stamps our credentials through better integration and alignment of our internal processes," explained James Ford, PACOM's marketing director. "This, in turn, leads to increased productivity and results and defines a standard of operation that exceeds our customers' expectations."
ISO 9001:2015 takes into account a number of principles and is based on ISO's Annex SL, which consists of ten clauses that act a basic set of generic requirements to follow, in addition to the Plan, Do, Check, Act structure pioneered by W. Edwards Deming. The standard makes companies assess risks, identify opportunities for improvement and effectively manage and measure performance across all levels of the company. As such, senior management must now be able to demonstrate a greater commitment to, and direct involvement in, a company's quality management system.
PACOM's James Ford concluded, 'I would like to congratulate the team for all the hard work that has gone into attaining ISO 9001:2015 – it's a milestone achievement that reflects our growth and development."