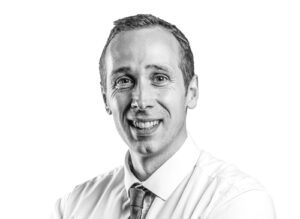 The company's training programme of providing hands-on workshops across its product range has now been replicated in the overseas markets where Paxton has sales staff.  In this new role, Steve, who has over 12 years' experience at Paxton, will continue to ensure the delivery of the training.
Commenting on his new role Steve said: "I am delighted to take on the role of Global Training Manager.  When I first developed Paxton's UK training program back in 2005, we had 182 installers attend, compare this figure to 2016 when we trained over 6,000 worldwide, the growth has been impressive.  This year is also the first time that we will have a dedicated training team in the US supporting the regional sales team and this year they will be delivering over 600 installation training sessions across the country."
Gareth O'Hara, Chief Sales Officer at Paxton said: "Training and educating the installer base on our products is key, therefore it is imperative that the quality, quantity and direction of our training efforts are consistent on a global scale.  I am delighted as part of this new role, that Steve will help us to achieve this."
In conjunction with this appointment, Paxton has announced a series of free training dates in the UK for its Net2 product range. Each hands-on workshop includes; installing and maintaining the system, problem solving and fault finding. The training sessions cover both the basic and more advanced aspects of each system.