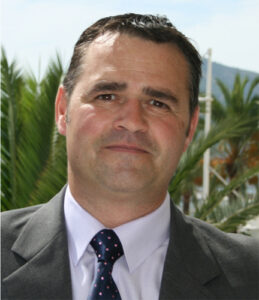 Norbain has announced the appointment of Phil Tennent as Sales & Marketing Director, effective as of 1st September 2016.
Phil, a widely recognised and highly experienced Sales Leader in the security industry, will replace Charlie Lacey, who has accepted the position of Chief Operating Officer at Decco, another business in the Newbury Investments group of companies.
Jeremy Hockham, Managing Director for Norbain Holdings, comments: "Charlie has played a key role helping Norbain SD to transition to the Newbury Investments model and in reorganising the business onto a stronger financial footing. He has strengthened our relationships with our key suppliers and customers and leaves the business with a strong platform on which to build." He continues, "We're delighted to have Phil on board to drive Norbain through its next phase of development and wish him every success with us."
Phil Tennent comments: "I'm delighted to be returning to Norbain after 16 years in other areas of the industry. During this time I've been fortunate enough to enjoy a whole range of experiences and develop skills that I believe will really help me make a difference in this new role. Having worked for both manufacturers and distributors, I have a very good insight into the customers' requirements and will be working hard to ensure these continue to be met."
Charlie and Phil will be working alongside each other until Charlie starts his new position with Decco in October.