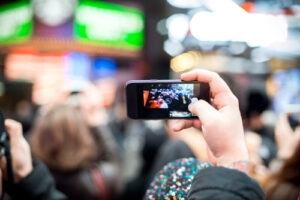 Response to the news that West Midlands Police has announced 'Self-Service' plans to enable members of the public and small business owners to go online to submit digital evidence such as images from their smartphone has been rather mixed.
According to the BBC when Chief Constable Dave Thompson said he was exploring the online methods of crime reporting for less serious offences as part of efficiency savings, the Police Federation chairman Steve White said the proposals were "barmy".
In his response, David Spreadborough a forensic video expert at Amped Software and formerly a UK police officer for 24 years said: "Digital images and videos can make or break an entire investigation so I'm all for making it as easy as possible for members of the public to submit the evidence they have captured on their smartphones. However, given the ease with which photos can be manipulated, it is imperative that we routinely authenticate these images to confirm they are a true and accurate reflection of what they purport to show.
"For obvious reasons police officers must follow strict guidelines surrounding integrity and authentication in order to maintain the chain of custody. For images sent to us by a victim, witness or defendant we need to know what has happened to them before.
"Until recently nobody was asking the question as only a handful of experts in forensic analysis had the means to find out. However, we now have the software to automate this analysis so that with just a few days training police forces can do this themselves. Taking this facility in-house is time and cost-effective, enabling police forces to validate all images, not just those for the most high profile crimes.
"In terms of video, especially CCTV, it will also be important to educate the public on the importance of submitting the original recordings and not a changed copy. It's quite likely that there will initially be some negative consequences that stem from a lack of understanding of the requirements for admissible digital multimedia evidence."