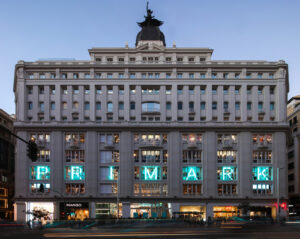 Retailer Primark is using Traka's dock door and management solutions to ensure efficiency and safety across its warehouse and distribution centres.
Primark operates from eight distribution centres. Its most recent opening was in Islip, Northamptonshire, UK covering 1.1 million sq. ft. of space – the equivalent of 17 football pitches. It has 13 miles of aisles and is a 24/7 operation powered by over 250 committed employees.
A key part of Primark's success is its efficient distribution of goods to store. This is and complex operation involving the use of a range of technologies.
To ensure effective turnaround times, Traka's DockSafe door dock solution was installed to stop vehicles prematurely leaving Goods Out Bays, alongside intelligent key management systems.
David Flavell, Primark's Operations Development Manager – Supply Chain said: "We need to get our products from suppliers to stores as quickly and as safely as possible. Implementing the Traka DockSafe has been critical here."
DockSafe combines Traka's iFob technology with a Susie lock to create a robust protocol where a vehicle must be immobilised prior to the loading dock door being opened. Once goods are loaded, the door must be closed and the loading bay clear of forklifts or personnel, before the vehicle can be unlocked and driven away.