A new category was added to the awards campaign this year to recognise the product from across all of the categories that got the most votes from installers, end-users and consultants – the winner was Galaxy Flex+ from Honeywell
It was a huge moment for Honeywell Galaxy Flex+ to be honoured at the PSI Premier Awards recently, winning the Security Industry Product of the Year.
"To be recognised by installers, end users and consultants from across the industry makes us hugely proud of the product we have created," Said Jon Prout, Regional Sales Leader. "When we first started designing an integrated intruder and access control solution we wanted a product that would be loved by our customers and provide immense benefit. So we started with a trusted solution, one that had already proven itself within the tough environment of the security industry, and sought to make it even better.
"Taking the basis of both the original Galaxy Flex and the Galaxy Dimension we worked on highlighting and enhancing its strengths while taking customer feedback to improve the product further. The first priority was creating a robust solution that was capable of both Security Grade 2 and 3 featuring multi-path communications, including GSM/GPRS with heartbeat monitoring for a reliable connection with an Alarm Receiving Centre (ARC). This allows our customers to use the Galaxy Flex+ solution in a range of environment from small businesses to medium sized enterprise looking after high-value assets; from banks and jewellers to pharmacies and petrol stations.
"In addition to creating a robust solution, we wanted a product that reflected the continuous threat levels," explained John. "Galaxy Flex+ takes advantage of available communications infrastructures enables continuous round-the-clock supervision with monitoring from a single, central location easing the burden on business managers and owners.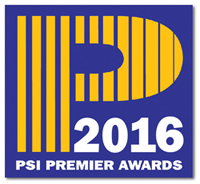 "We also wanted a product that was easier for installers to install and users to operate. With its modular design and automated programming profile, we were able to produce a solution that can be installed in any building with minimal disruption. The single panel and universal platform enabled automatic programming capabilities, reducing the time required for installation, training and maintenance, providing benefit for both the installer and the end-user.
"All of this needed to be at a price point that was cost-effective for our customers. By creating a solution that can be scaled thanks to its modular nature and had significantly reduced maintenance costs, we were able to offer a compelling solution that the industry has really taken to.
"We would like to thank those who voted across the industry and Professional Security Installer for honouring the Galaxy Flex+ with the prestigious accolade of Security Industry Product of the Year."