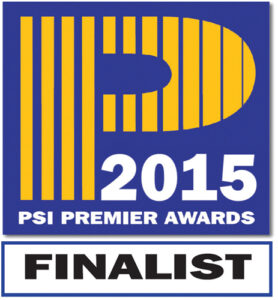 The finalists for this year's PSI Premier Awards have been announced and now it is up to you to choose your favourites by voting for the nominations you feel most worthy of recognition at our Awards Dinner on 2nd July. Simply read through the details of all of the finalists in the April and May editions of PSI then make your selections here.
Please only vote for one finalist per category and enter a valid email address for confirmation of your choices. You can vote in as many categories as you like, but only once with each valid email address. Deadline for voting is 2nd June.
Details of attending the PSI Premier Awards Dinner and also the PSI Golf Day on 2nd July can also be found in the April and May editions of PSI, but please note that each event is limited to a defined number of guests/players so be sure to confirm your places to avoid missing out. Both events are being held at Stapleford Park in Melton Mowbray.
The PSI Premier Awards 2015 finalists are:
CCTV Product of the Year
Dallmeier – Panomera S7 Nightline
Panasonic – 4K Dome
Samsung – SRN4000
Bosch – Dinion IP8000
Pelco – Esprit HD
AXIS – Q6000-E PTZ
Grundig – Aladdin
Software/IT Product of the Year
Xtralis – iRespond
Honeywell – Galaxy App
Vista – qulu
BTRedcare – Redcare View
ACT – ACTviquest
VDT – WebEye
Aimetis – Enterprise Manager
Technology Innovation
Mobotix – S15D sensor
Dycon – NGI
Seagate – Surveillance HDD
Raytec – IPPoE
IDIS – DirectIP
GJD – Pearl Triple-Tech Wired Detector
AXIS – Zipstream
Communications Product of the Year
BT Redcare – GSM
CSL – Gemini
Webway – Smart Series
KBC – ThruLink
COMNET – NetWave NW8
NVT –TBus
Allied Tellesis – IE200
Intruder Product of the Year
Luminite – G2
Eldes – PitBull
Texecom – Premier Elite Apps
Siemens – SPC
Honeywell – Le Sucre
RISCO – Agility3
RSI Videofied – W panel
Access Control Product of the Year
ARAS – UNC100
PAC – GS3
Inner Range – Integriti
Siemens – Aliro
Tyco – Kantech KT-1
Paxton – Net2 Entry
Milestone Systems –XProtect Access Control Module
Fire Product of the Year
Xtralis – Vesda-E VEA
Eldes – Fumerex
Detectortesters – Scorpion
Aico – Ei414 Fire/CO Interface
Apollo – EN54-20 ASD
Fike Safety Technology – Multipoint ASD
Klaxon – Sonos Pulse
Distributor of the Year
Mayflex
QED
COP
DVS
Norbain
ADI
Pro-Vision