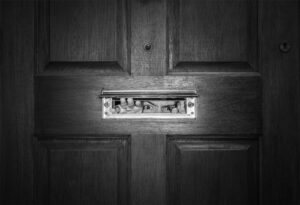 Almost every front door has one, but new research shows letterboxes are all too often proving to be a weak link in making our homes, cars and families safe and secure.
In the run up to Halloween and Bonfire Night, and during home security month, UAP has discovered the growing security and safety concerns centred around letterboxes with a nationwide survey of homeowners and analysis of figures from fire services.
The survey of 2,000 homeowners across the UK found three in ten are putting the security of their house and car at risk by leaving their keys too close to the front door. The nationwide poll discovered that 31 per cent of people leave their home and car keys within 5 metres of the letterbox. If keys are within that distance, criminals are able to use implements such as fishing rods, canes or aerials to hook keys and then use them to enter the property or steal vehicles.
Meanwhile, research obtained through Freedom of Information requests to fire services has found a growing problem of fireworks being posted through letterboxes. Over the past three years, there has been a 26 per cent increase in recorded incidents, according to data from 25 fire services across England. Across these 25 fire services, there were 111 incidents across the three years between 2014 and 2016 with numbers rising from 32 in 2014 to 43 in 2016.
UAP's Barry Halpin says many don't think about the security risks of letterboxes: "Letterboxes are usually an open gateway to our properties – unlocked, unsecured and easily accessible, so it is vital homeowners consider whether theirs has the latest technology to stop people exploiting the security loophole to put our families and property at risk. Too many of us don't think about whether our home and car keys can be fished through the letterbox and the growing number of incidents of fireworks being posted into homes demonstrates why having letterboxes that are designed to prevent fishing and fire are important."