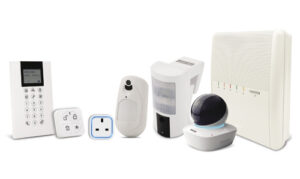 RISCO Group has released Agility 4, a wireless, modular and multi-layered security system which includes a new range of accessories with more add-ons expected to follow.
With a choice of communication modules, including IP and 3G, the new solution is designed to provide an adaptable solution for any type of installation and monitoring. Multi-socket communication modules enable parallel reporting to the cloud and monitoring stations with multiple IP addresses using one communication module.
Detecting intruders outside without false alarms was a significant consideration in respect of the design of the system. Utilising the new Beyond Wireless DT outdoor detector, which leverages outdoor detection technologies and algorithms based on four detection channels, the perimeter is secured.
RISCO Group has developed both indoor and outdoor camera detectors for alarm verification with new features including Agility 4's ability to receive a short clip of the event alongside a series of snapshots through an integrated camera. Upon detection, the camera is triggered automatically with snapshots and video clips available to the end user and the monitoring station simultaneously; all of which can be enabled by an installer using RISCO Cloud, the remote, cloud-based system.
The complimentary range of new accessories includes a contemporary keypad, a compact key fob and PSI Premier Award-winning BWare detector now available as wireless.
A Beyond Wireless DT detector camera will also be released in the forthcoming months, along with a discreet PIR detector and contemporary indoor sounder.