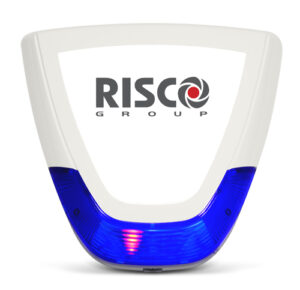 RISCO Group has released two new products to the intruder market with LuMIN8 Delta Plus, a backlit sounder allowing installers to promote their business and brand at night and Beyond, a wired outdoor detector.
The LuMIN8 Delta Plus is housed in vandal-proof polycarbonate, features double tamper protection and allows for remote diagnostics and control.
Beyond is an outdoor detection solution based on a set of PIR and microwave technologies to meet the challenges and solve the problems of outdoor volumetric detection. Beyond assures a combination of high catch levels and false alarm immunity with two K-Band microwave and two PIR channels.
Commenting on the launch of the new products, UK Head of Sales Ian Stones added: "The bell box is one of the first considerations for the UK installer. It is one of main opportunities to promote an installation business. And now they can promote their brand any time of day or night – very important on these dark nights!"