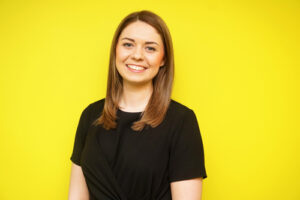 Oprema has appointed Sophie Haffenden as Business Development Executive to cover the North region.
Previously working as an Account Manager at CCTV Direct, Sophie is experienced in looking after key accounts whilst focusing on business development opportunities providing customer service and support. Starting in Oprema, Sophie will be carrying out a similar role as she steps into her new appointment.
Using her knowledge of CCTV to support her progress and further development, Sophie will be building client relationships in the north region working alongside the business development team. This will provide a key link between the internal and external sales functions at Oprema, ensuring a collaborative working relationship across the business.
Sophie said: "The opportunities ahead are exciting. Oprema have the facilities and support that I want to be able to progress in my career."
Gareth Williams, Sales Director at Oprema added "I am delighted to welcome Sophie to the Oprema team within the new roles as Business Development Executive. Creating a new role to support the Business Development team as the company continues to grow. We are looking forward to the future with Sophie on board."