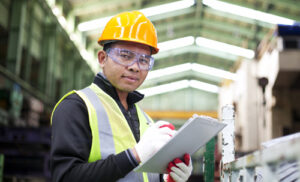 CEF has been awarded SafeContractor Accreditation following an audit of the health and safety procedures adhered to across its network of almost 400 branches and over 2,500 employees. The company was accredited for consistently maintaining robust health and safety standards and processes by the third party accreditation scheme, dedicated to recognising and rewarding high standards of health and safety amongst UK contractors.
To gain accreditation, the health and safety procedures of businesses, as well as its track record for best practice sharing are examined. From its fire alarm systems to store layouts that are compliant with the latest regulations, CEF demonstrated high standards and the ability to safely deliver service for all its customers.
Tony Betteridge, General Manager at CEF who led the initiative, said: "Being compliant with the latest health and safety regulations is critical for any organisation. We take pride in our commitment to the welfare and wellbeing of our staff, customers and suppliers alike."
"The SafeContractor accreditation is recognition of the strong health and safety culture we have in place and a significant achievement for all CEF staff.  It demonstrates good working practices are in place across our operations, as well as having a positive impact on both our customers and employees."
As part of its company-wide safety measures, CEF is also currently in the process of introducing the Lightfoot vehicle management system for its van drivers. The system is proven to reduce the risk of accidents, and improve safety for drivers whilst on the road.