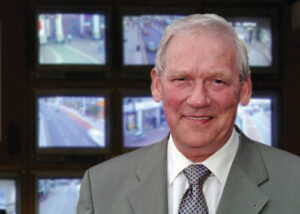 Tavcom Training has announced the extremely sad news of the passing of Mike Tennent. After battling a serious illness for over a year he died peacefully on 2nd May in his much beloved home county of Hampshire.
Mike founded Tavcom Training in 1994 which became a major security systems training business in the U.K. and many other countries across Africa, the Middle East and beyond. Mike was hugely respected across all sectors of the international security industry and will be greatly missed by everyone who had the good fortune to have known him. He was an absolute gentleman, a true professional and we will be very much missed by family, friends, colleagues and the industry.
David Gill Group Managing Director asks that messages of condolence from industry colleagues are addressed to Kevin Matthew Operations Director Tavcom Training, who will pass messages to Mike's immediate family at an appropriate time.
The team at PSI had a close relationship with Mike and spent many an hour catching up with him over a beer and pork knuckle dinner at the Schumacher Alt bar during Essen trips. We will be among the many who will miss him.