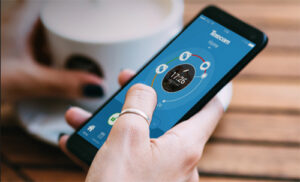 Texecom has announced the launch of its new connectivity platform, Texecom Connect, which allows security installers to deliver smart solutions for both commercial and residential customers without compromising on core security principles.
With the platform, security installers can offer customers a secure system with the additional benefits of automation, smart management and flexible control, all from the Premier Elite range of control panels.
At the heart of the concept is a professional quality graded intruder alarm system that uses the Premier Elite range of control panels. Along with the intruder alarm system, security installers can allow customers to take control of the system, along with other peripherals such as video, lighting, power management and smart control of household appliances.
Texecom Connect is compatible with all Premier Elite control panels, including legacy systems via a firmware update. Texecom Connect enhances Premier Elite alarm systems with the addition of an app, smart communicator and API.
Commenting on the launch, Clym Brown, Marketing Director, Texecom said: "Texecom Connect introduces a choice of connectivity options to transform the user experience, enabling intruder alarm systems to deliver customer value every day. Texecom Connect uses technology to make people's lives easier, not more complex. The Texecom Connect App has been carefully designed to allow end users access to an array of custom features, to tailor their app experience for their own personal and particular needs, without resorting to complicated programming."
Read more about the idea behind Texecom Connect in the September 2017 edition of PSI magazine