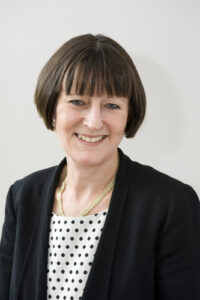 Jane Farrell, Head of Security, Sodexo for UK & Ireland, has been unanimously elected Chairman at the recent meeting of the IPSA International Council in London. Jane has been working as the Deputy Chairman since 2014.
Justin Bentley, IPSA CEO said: "I am delighted that Jane has been elected as Chairman of the Association. She has been steadily increasing her involvement in the Association since joining, and her familiarity with both the Association and the security industry make her the perfect person to keep the Association moving forward. Her vast experience in training and quality fit perfectly with the ethos of the Association."
Jane Farrell has been leading new changes within IPSA along with the elected members of the Management Board and the International Council since March of this year when the former Chairman, Stuart Naisbett resigned due to personal commitments. Most of these changes will be revealed at the AGM in September.
When asked how she felt about the new appointment Jane said: "Following two years as Deputy Chairman of IPSA, I am delighted to accept the post of Chairman of the Association, a position that I will fulfil to the best of my ability. I am proud to be the first woman to lead the Association in its 59-year history and look forward to working with the management board, International Council and other industry bodies to expand the benefits of belonging to IPSA to our members."