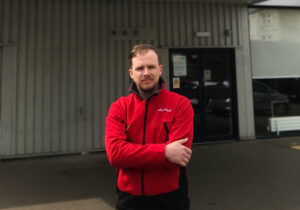 Former Senior Engineer at Swindon's Crown Security & Fire, Robert Read, has joined Allcooper Group as its new Engineer Training Manager.
Robert will focus on advanced technical training of the company's 25 plus engineers in particular, who are based across South and Central England. With an eye always on the latest industry innovations, Robert will be liaising with manufacturers to develop and facilitate bespoke training courses for the technical team.
Robert arrives at Allcooper with over 20 years' engineering experience behind him, the last eight years of which were spent at Crown Security & Fire. During his career, he has worked on some major projects for both private clients and businesses, including a fully integrated solution for the most expensive private estate in the UK.
Roman Cooper, Executive Director at Allcooper said: "We have always invested heavily in the training of our engineers. With technology moving at such a fast pace and a large team of engineers now to manage the training for, we felt it was time to create a role specifically to further upskill our workforce. Robert is perfectly qualified to do this because of his extensive technical knowledge going all the way through to complex, blended solutions using sophisticated IT platforms."
Robert commented: "It is fantastic to be given the responsibility and backing for such an important area within a technology-driven business. I am looking forward to helping Allcooper Group's engineers build on their solid knowledge."