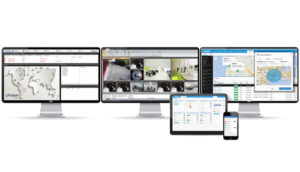 Traka has developed a seamless integration with Maxxess' eFusion open platform, to allow complete site control, centralise site visibility and present real-time monitoring, ensuring situational awareness for all assets, safely and securely.
eFusion with Traka makes it simple for authorised staff to gain access to a range of controlled assets, from keys and premises to high value equipment, vehicles and machinery. The new integration enables full traceability and audit reports that can include video and audio recordings, as well as transactional data from systems such as access control, intruder, HR and fire.
Martin Woodhouse, Traka Head of Asia Pacific, Middle East, India and Africa (APACMEA), said: "Together with Traka, we can deliver a significant futureproof technology that paves the way for users to benefit from one all-encompassing building control system.
"The power of this new integration brings together Traka's intelligent key and equipment management systems with eFusion's flexible cloud architecture, developing a solution that will deliver exciting advances in security and operational efficiency.  It will not only benefit major new build projects, but also open new opportunities for existing users of eFusion and Traka. We look forward to building on this exciting partnership with Maxxess, which we jointly believe continues to deliver benefits to our customers."