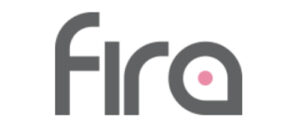 Recognising the need for emerging applications to build on a strong foundation that supports interoperability among all categories of devices, four sponsor members, The Assa Abloy Group which includes HID Global, and NXP Semiconductors, Samsung Electronics, and Bosch have announced the launch of the FiRa Consortium. The new coalition is designed to grow the Ultra-Wideband (UWB) ecosystem so new use cases for fine ranging capabilities can thrive, ultimately setting a new standard in seamless user experiences. Sony Imaging Products & Solutions, LitePoint and the Telecommunications Technology Association (TTA) are the first companies to join the newly-formed organisation.
The FiRa name stands for "Fine Ranging," highlighting UWB technology's ability to deliver accuracy when measuring the distance or determining the relative position of a target.
"As an industry consortium, we believe UWB technology can transform the way people experience connectivity, and we're committed to the widespread adoption of interoperable UWB technologies," says Charlie Zhang, Chair of the FiRa Consortium and VP Engineering, Samsung Electronics.
The starting point for UWB technology is the IEEE standard 802.15.4/4z, which defines the essential characteristics for low-data-rate wireless connectivity and enhanced ranging. It is the aim of the FiRa Consortium to build on what the IEEE has already established, by developing an interoperability standard based on the IEEE's profiled features, defining mechanisms that are out of scope of the IEEE standard, and pursuing activities that support rapid development of specific use cases.
FiRa Consortium members will have the chance to influence industry trends, gain early access to technical details, certify interoperable products, expand the UWB ecosystem, and share expertise.
Ramesh Songukrishnasamy, Director and Treasurer of the FiRa Consortium, and SVP & CTO of HID Global says, "We encourage anyone, from any relevant industry area, who has a vested interest in the success of UWB to join us and contribute to the Consortium's work."