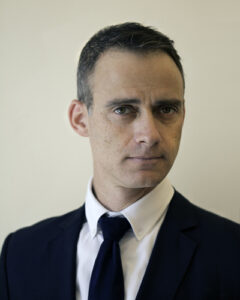 Hanwha Techwin Europe has recruited Uri Guterman to take on the newly created role of Head of Product & Marketing. Uri will be working with Hanwha Techwin Europe's Country Managers and other key stakeholders to drive the implementation of the company's B2B channel programme. He will also be responsible for developing strategies and driving programmes to help win additional new business across Europe.
"We are delighted to have been able to recruit someone of Uri's calibre to this very important role," said Bob (H.Y.) Hwang, Managing Director of Hanwha Techwin Europe. "With Justin Hollis, our previous Head of Marketing moving on to a new challenge, we have taken the opportunity to review our organisation's structure and in order to align our strategic goals – we have merged our Product and Marketing departments."
Uri brings to Hanwha Techwin a wealth of product management expertise accrued over 20 years at a European level and ten years' experience of the video surveillance industry.