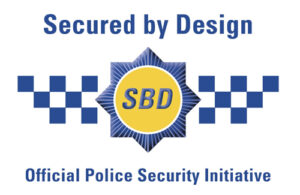 Urmet UK has been awarded Secured by Design certification, joining the UK's official police security initiative which aims to prevent crime through design innovations.
Secured by Design plays a significant crime prevention role in the planning process to 'design out' crime in a wide range of building sectors. It has achieved some significant successes including one million homes built to SBD standards with reductions in crime of up to 87%.
Urmet door entry and access control solutions have been tested in conjunction with doors by Premier Security & Fire Consultants the supplier of Secured by Design community entrance steel door sets.
All products must be subjected to testing and auditing by an accredited third-party organisation before being allowed to carry the SBD logo. Managing Director of Urmet UK, Manji Gami, commented: "We have always worked to the principles of Secured by Design and now take great pride in being an SBD member. Being a member of SBD gives our clients (developers, consultants and installers) the reassurance that working with Urmet UK means that they are working with a company where delivering the right solution matters."