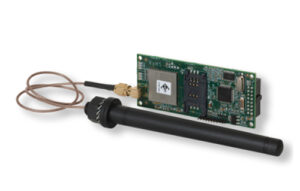 As part of the recent development of SPC 3.8 and the SPCN320 GSM modem (pictured), Vanderbilt has partnered with LINK Mobility GmbH (LINK) to provide connectivity to test sites throughout Europe.
The "wherever" SIM offered by LINK provides the ability to monitor the SIM card status of all sites remotely. The system also allows Vanderbilt staff to adjust the data package used by the SIM card in the field without attending sites. The SPCN320 and SPC 3.8 allow customers to use the multi-network functionality provided by wherever SIM to be able to choose the strongest mobile network available.
The billing structure of LINK allows for central billing of all SIMs so that customers are not directly billed. Customers of Vanderbilt and LINK have used "wherever" SIM to enhance their offering and, when paired with SPC Connect, the remote support capacity continues to improve.
".. with technical partners such as LINK Mobility, we aim to enhance the solutions available to our customers even further," explains John O'Donnell, Product Manager at Vanderbilt. By implementing the SIM card, Vanderbilt reduced efforts for managing SIM cards within different devices while problems with connection restrictions were solved.