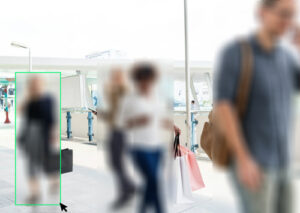 Video Surveillance as a Service (VSaaS) provider Ocucon has announced that Videcon will act as the main UK distributor for its automatic full body video redaction technology, Ocucon Pixelate.
Videcon Managing Director, Matt Rushall commented: "When it was launched last year, Ocucon Pixelate set a new standard for intuitive and cost-effective video redaction, allowing users to quickly and easily upload and redact video footage from its web-based portal. We're excited to be working with Ocucon and to introduce Pixelate to our customer base in the UK."
The introduction of the full body redaction technology is part of a second generation roll out of Ocucon Pixelate's intuitive web-based software. Users will be able to select the people they do not wish to pixelate before footage is automatically redacted. A new manual redaction tool will allow additional features, such as car registration numbers or credit card details to be redacted.
Ocucon Co-Founder, Gary Trotter, commented: "We're thrilled to have Videcon join us on this exciting next stage of Ocucon Pixelate's journey. The roll out of the new automatic full body redaction technology and Videcon's distribution network here in the UK, we're expecting to see demand increase significantly in the coming months."