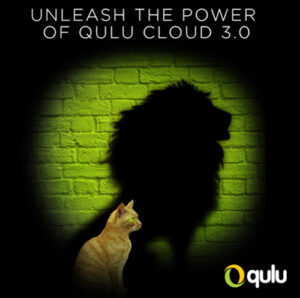 Vista has announced the launch of qulu 3.0 which sees cloud integration with the VMS.
Gary Rowden, Divisional Director of Vista said: "qulu 3.0 contains a host of new features making it even more powerful than before. More excitingly it brings cloud based technology to our VMS solution with the added bonus of letting customers try before they buy."
qulu 3.0 includes the addition of qulu Cloud (Qcloud). This means users can now log in remotely and share access to their system, saving time in port-forwarding setup and coordination. A new desktop client enables users to add, view, and interact with URLs within it. In addition, the Q server now has a Lite Client with app based control, allowing users to set up the Q with a keyboard and mouse. Using the qulu2 mobile App users can also gain remote display control, displaying up to four live streams at a time.
The majority of the improvements to qulu have come about as a result of feedback from Vista's Voice of Customer initiative such as the addition of Joystick support with Axis T8311. More developments include the addition of custom user roles, a faster propriety developed media player within the mobile app and a number of newly supported devices. There is also a free trial licence enabling users to test out the software.
Steve Canning, Vista Technical Product Manager, comments "The new qulu Cloud login allows registered users to view any of their systems from anywhere in the world. This new level of freedom gives customers the power to control large systems from one place, saving time and resources. The abundance of features added to qulu 3.0 has not affected the user friendly interface, but has added another level of power to VMS systems as you know them."